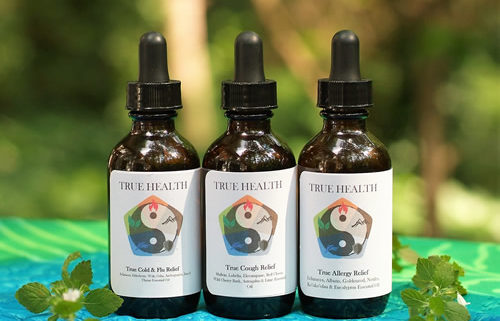 True Sleep is research proven to gently and naturally resolve Insomnia!
I am a bit on the sensitive side, so upset and agitation are easy to find, along with insomnia.  Even when agitated, five droppers of True Sleep will help me find Sleep with ease, and one dose generally resolves insomnia without agitation.
Research Proven to significantly improve insomnia, compared to hope (placebo), and equally as effective as Ambien.
This is a double blind, placebo controlled clinical trial from Germany.   In doctor language, that means the most highly regarded research.  German doctors investigated the effects of Kava on chronic insomnia.  They concluded that Kava was in fact quite an improvement over placebo, with one noted side effect.  The patients taking Kava had a significant improvement in anxiety.   That's the risk, using plant medicines, they often have side benefits.  J Affect Disord. 2004 Feb;78(2):101-1.  They also found it can save the life of a insensitive man married to a woman agitated by menstruation.  In other words, it effectively reduced "psychosomatic dysfunctions" of PMS. lol  Fortschr Med. 1991 Feb 10;109
Valerian: Mefenamic acid is the drug of choice for calming the anxiety of a gynecological procedure described as "stressful and painful."   However, it increases the risk of "deadly heart attacks and strokes, and deadly gastric hemorrhage," which means you bleed to death.   Wow, if that were my best choice, I'd be looking for new resources, too.
They compared Valerian, Mefenamic acid, and a placebo. 
Valerian worked equally as well to decrease the anxiety of a painful and stressful  gynecological procedure.   Valerian, which is offered by Mother Nature, provides the same comfort as Mefanamic Acid,  without the side effects.  Glob J Health Sci. 2015 Apr 2;7(3):358-63
In this double blind study, Valerian offered significant improvement compared to a placebo, for OCD, aka Obsessive Compulsive Disorder.  The only side effect noted was sleepiness.  J Complement Integr Med. 2011 Oct 11;8
True Sleep also contains California Poppy:  In France, Poppy was considered for the treatment of chronic anxiety disorder.   Poppy had the help of another plant and magnesium, but two plants and a mineral resulted in a clinically significant improvement in anxiety disorder, compared to a placebo. Curr Med Res Opin. 2004 Jan;20(1):63-71
Passion Flower: In India, doctors compared a sedative hypnotic drug to Passion Flower, Valerian, and Hops, all found in True Sleep.   They compared a portion of True Sleep to Ambien and a placebo.  True Sleep worked equally as well as  Ambien, which has a history of lawsuits for the hurt it has caused.  HuffPost Story   Ambien sales were 2.8 Billion is 2011.  I wonder why doctors in the US prefer Ambien to True Sleep?    
Mother Nature offers True Healing, and True Sleep.  True Health offers you the most cared for versions of these plant medicines, from suppliers that grow for doctors.   And it is research proven.  Indian J Pharmacol. 2013 Jan-Feb; 45(1)
Purchase physician grade plant medicine in our online store, and click on shop around.  I can personally vouch for True Allergy Relief.  I had horrible seasonal seasonal allergies until I discovered the plants in True Allergy Relief.
http://gettherightdiagnosis.com/wp-content/uploads/2015/10/shop-1.jpg
500
500
Dr. Todd Stone
http://gettherightdiagnosis.com/wp-content/uploads/2017/07/true-health.png
Dr. Todd Stone
2018-01-26 02:32:28
2018-02-10 16:34:58
Do You Need Relief From Insomnia?