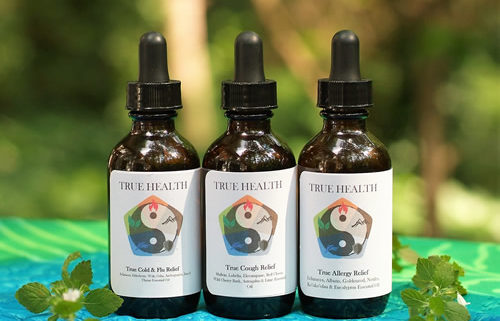 True Focus has been research proven to improve Alzheimers Disease, aka memory loss caused by a medical condition!
Awhile back, I walked downstairs and couldn't remember why!! Twice in one weekend. I started taking True Focus after the second time, and my "memory loss" was resolved. True Focus is nourishment for our most important organ. Our Brain!
It improves a scattered and overwhelmed brain, distracted brain, ADD, ADHD, brain fog, and memory loss.
And yes, it even helps a diseased brain. Alzheimer's Disease.
This research study is a double blind, placebo controlled clinical trial from India. In doctor language, that means the most highly regarded research. Indian doctors investigated the effects of Wild Yam and Bacopa on Alzheimers patients, compared to a placebo and Aricept, the number one pharmaceutical for Alzheimers disease.
They tested over 100 patients with Alzheimer's Disease using a variety of memory and focus tasks, and lab tests for inflammation and oxidation, which are characteristic lab findings in Alzheimers disease. They concluded: "Administration of the plant formulation for a period of 12 months resulted in a significant improvement in cognitive function, depression, and lab markers for inflammation and oxidative stress in the Alzheimers patients, when compared to placebo and Aricept."  Clin Drug Investig. 2014 Dec;34(12):857-69.
The significance of this study is that Alzheimer's is a progressive disease.
Medical care is focused on slowing the progression and extending life, because nothing has offered improvement, until now. These plants created a healing trend, in a hopeless disease!
True Focus also contains Gingko Biloba: "In Europe, Ginkgo Biloba is a registered drug for the treatment of age-related cognitive decline including memory and concentration problems. Clinical efficacy in cognitive decline and dementia has been confirmed by a series of randomized, double-blind, placebo-controlled clinical trials." (Janssen et al., 2010; Weinmann et al., 2010; Gauthier and Schlaefke, 2014; Tan et al., 2015). British Journal of Pharmacology
Lemon Balm: "The changes observed on brain scan 2 hours after ingestion of lemon balm revealed increased activation in brain centers associated with working memory and relaxation states." Eur J Med Res. 2004 Sep 29;9(9):423-31.
St. Johns Wort: Compared side by side to Paxil, a pharmaceutical prescribed for depression, and a placebo, St. Johns Wort decreased standardized depression questionnaire scores by 70% more than Paxil. And while both improved depression compared to placebo, St. John's Wort showed results in a higher percentage of patients than Paxil (87 vs 60%) and remission (complete resolution) rates were higher. (71 vs 42%).  Can Fam Physician. 2007 Sep; 53(9).
Click on "our online store" below to order True Focus.  If you buy 2 bottles, you get free shipping, and if you're not impressed with the results of the first bottle, return the second bottle unopened for a full refund of your entire purchase.
Purchase physician grade plant medicine in our online store, and shop around. I can personally vouch for True Allergy Relief. I had horrible cat and seasonal allergies until I discovered the plants in True Allergy Relief.
http://gettherightdiagnosis.com/wp-content/uploads/2015/10/shop-1.jpg
500
500
Dr. Todd Stone
http://gettherightdiagnosis.com/wp-content/uploads/2017/07/true-health.png
Dr. Todd Stone
2018-01-21 02:45:45
2018-02-10 16:36:02
Improve Memory Loss and Brain Fog Naturally