Welcome! You are about to join the leading edge of healing and become one of our many success stories.
For 20 years, Dr. Stone has been researching and practicing the best methods of root cause diagnosis and treatment of that diagnosis. You are one step away from discovering your root cause, and the best methods to remedy or resolve that cause. It is our New Patient evaluation!
Step 1: watch our new patient video to see if we are the right fit for you. Pay close attention, there's a test!
Step 2: Click here to download our New Patient Intake Forms. Once the forms are complete, you will send these to our office manager by email, mail, or dropping them off at our clinic.
One thing that sets us apart is that we carefully listen to your body's messages. Your detailed and thorough completion of our New Patient intake forms are as important as any other diagnostic test! Your symptoms point to body functions that are out of balance (your root cause).
Step 3: We will call you to schedule your initial evaluation when we receive your forms. Our office hours are listed on our contact page.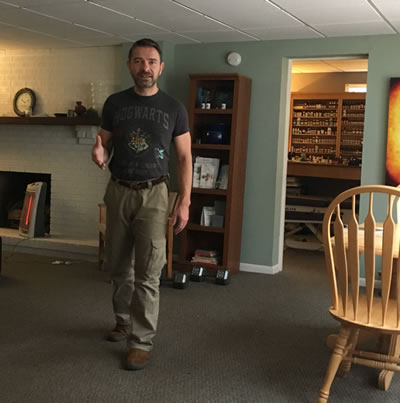 What to expect at your initial evaluation
We will study your completed health forms prior to your visit. Please plan to be in our office approximately an hour. During your appointment, Dr. Stone will review your history with you. Next, he will test your central nervous system using Applied Kinesiology (AK). Many people do not realize that AK or manual muscle testing (MMT) is a nervous system exam, not a strength assessment. Dr. Stone will pinpoint your specific imbalances and find the right remedy for you. You will be amazed at how your muscles respond to both stress factors and therapeutic interventions!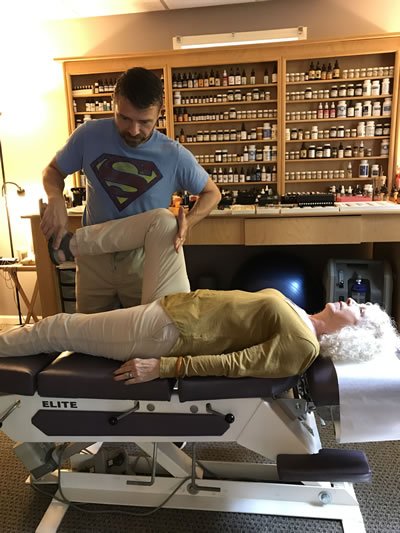 After your initial exam, we will schedule your follow up appointment and give you the form for one of the most comprehensive blood tests you will ever have. This test (drawn off site at Quest) provides a quantitative analysis (measured by value) of EVERY BODY SYSTEM. It will reveal the severity of each body imbalance; and ultimately, provides a list of everything that stands between you and amazing health and energy!
We receive lab results usually 24-48 hours after your test, and Dr. Stone will review the results prior to your follow up appointment (providing you make it to the lab timely!). This second appointment is where Dr. Stone can share the conclusions of the combined in office and lab testing and recommend what you need to start your healing immediately.
Our office fees are:
Initial Examination: 150
Follow up Visits: 150
Extended Examination: 195 (if your travel to our office is over 1 hour, we suggest the 90 minute exam)
Long Distance Consultation: 55 (Includes review of records and intake forms and a call to discuss
further testing options and consultation schedules)
Lab Testing:
Multi-Chem Blood Analysis: 150
This is our baseline lab, and it was created to be the most detailed and affordable testing. While this compilation would retail for over $1000, we have negotiated an exceptional rate that you can't find anywhere else.
We offer many other specialized tests that look further at food allergies, hormones, intestinal infections, and add on testing for specific needs. We have enough information to create a treatment plan with our basic labs, but we encourage you to look through our "Lab List" or request any lab you have heard of…we are willing to test anything you wish!
OTHER LAB TESTs are listed here…be sure to read through them so you are aware of what tests are available and what tests you would like to run.
We look forward to meeting you soon!
Dr. Stone is a Chiropractic Physician, certified in Integrated Natural Medicine and Applied Kinesiology, and Functional Diagnostic Medicine. He also has over 300 hours of postdoctoral education in Functional Neurology. This clinic does not treat named conditions, rather we treat each individual toward health.