Meet Dr. Todd Stone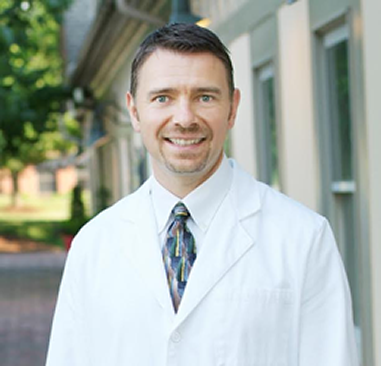 Dr. Todd Stone is a Natural Medicine Healer / Doctor. He has helped many people turn around their health over the last 20 years, some pretty remarkable! There are case studies linked to each condition page if you want to read some of his case studies!  He is the author of the definitive Functional Medicine guidebook, "When Did Natural Become the Alternative." This book has been called the best overview of Functional Medicine ever written for the consumer.
Dr. Todd Stone has advanced training and certification in Functional Diagnostic Medicine, Integrated Natural Medicine and Applied Kinesiology; and is a Doctor licensed by the PWA, but not a Medical Doctor.  I practice Functional Medicine and Eastern Medicine.
This unique combination has prepared Dr. Stone for meeting the needs, diagnostically and therapeutically, of the "chronic walking wounded"…those people suffering with pain, fatigue, and disability who have found no solution, or even adequate diagnosis.
With a combination of Functional Medicine, with comprehensive lab testing, and Eastern Medicine, the ancient healing wisdom, Dr. Stone can 'pull back the curtain' to identify the root cause of even the most complex conditions. And once revealed, it is merely a process of putting the pieces back together to create a whole and healthy, fully functioning individual.
Put in simple terms, after searching far and wide, you will finally find this answer for you… "Why do I suffer with this problem!?"
Dr. Todd Stone practices "virtually" at this time, so you can book an appointment from anywhere in the United States!! He graduated from Northwestern Health Sciences University, in Bloomington, MN, with a Doctorate, in 1994. Along with helping people with chronic and medically unresponsive conditions, another passion is moving Natural medicine into the mainstream, leading toward a safer, more effective national healthcare for all patients.
His focus and determination in "solving the mystery" have led him to this advanced training and expertise as a sought after "MEDICAL DETECTIVE."
Our Philosophy…
If you have the "right" functional diagnosis, the root cause, it is easy to identify your solution.
The diagnosis must be functional, NOT just a name for a symptom with an unknown cause. The diagnosis must report the root cause, or underlying process.
You can have "fleas and lice!" Meaning two root causes or underlying processes that produce similar symptoms or syndromes.
There is always a reason "WHY!" If you don't know the reason as of yet, look at the questions you are asking and ask different questions. (Perhaps hire a different asker!)
WHO: Dr. Stone is certified in Functional Medicine and applied kinesiology, and is board eligible in functional neurology. A combination that allows for "full person" evaluation and care… physical, chemical, and mental/emotional.
WHAT: We provide state of the art evaluation of nervous system function, body chemistry balance, and even mental or emotional overload. We can "get to the bottom of" difficult problems or measure slight slip ups and keep you in tip top condition. All based on nutrition, diet, therapy and exercises of
many types (No Drugs)!
WHY: Our mission is to educate and assist as many families as possible in achieving optimal health, by increasing knowledge of how health and disease happen, and by raising the standard of "measuring" health. Using high tech and comprehensive testing and measuring, your future is no longer a mystery…you create the health you want…I can show you how.