Free Natural Health Resources!
  Sign up below to get instant access to 2 e-books, "When Did Natural..." and an essential oil/acupressure book, Dr. Stone's 3 favorite movement progressions, and the TOP 10 most useful acupressure points!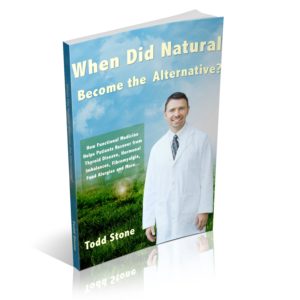 Welcome to True Health and Natural Healing! 
If you are doing "ok" but feeling your age, or not doing so ok, and you want to resolve chronic symptoms and "age gracefully" – click on New Patient Info to begin your "Healing Trend."  That means getting better every week, bad days not as bad, and good days more and more often!
If you'd like to take control of your health immediately, become a member of True Health.  Our membership includes acupressure protocols for every condition and symptoms (research backed!), rehab and functional movement for resolving pain, and improving mobility, coordination, balance, and strength.  Plus, plant medicine books, videos, and more!  Click through to watch a 5 minute video!
The "average American" lives 78 years and the last 11 years s/he is at least partially disabled, unable to perform normal activities of daily living on their own!  Ouch!  That is the consequence of not following Natural Laws!  You will learn to follow Natural Law in our coaching programs.
If you'd like to learn more about functional medicine, click to our conditions page to watch a five minute video teaching what every healing science has to offer each condition or symptom, how they diagnose, and their unique approach to healing.  If you need inspiration or hope, read our case studies.  Actual patients… the most complex and complicated cases over 20 years of practice, discovering True Health and recovering True Health!!
True Health is a state of optimal physical, mental, and spiritual wellbeing!
We are here to help YOU find True Health!  Are you ready?
Get to know True Health.
If you'd like to support our Mission to advance Nature and Natural Healing, you can donate to True Health.  You're donation will support the healing Mission of True Health.
Thank YOU!
Dr.ToddStone
DrStone
Entered by customer