Fish Oil: Scientific Evidence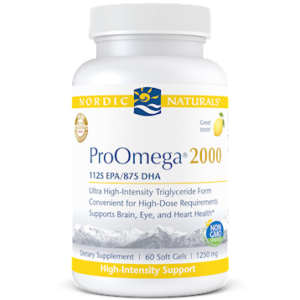 Randomized Clinical Trials (RCTs) are considered the highest form of scientific evidence.  A group of people with the same condition are divided into two groups, and randomly assigned to receive the medicine, ie omega-3s, or a placebo.  Neither the patient nor the doctors know which group they are in until the results are assessed.
The following are RCTs in the National Library of Medicine listed when you search "Omega-3 randomized clinical trial."
Pediatrics Oct 2020.  Results: Children randomly assigned to Essential Fatty Acids (EFAs) had a decreased risk of scoring at-risk for Autism Spectrum Disorder on the Pervasive Developmental Disorders Screening Test. (1)
Nutrients Aug 2020.  Results:  Our findings demonstrate that dietary intervention with high-dose of omega-3 PUFA during non-surgical therapy may have potential benefits in the management of periodontitis. (2)
Nutrients Aug 2020.  Results: Whey protein and fish oils are a safe, well-tolerated, and effective complement to low-intensity, home-based resistance exercise and improves lean mass, strength, and overall muscle quality in old age. (3)
BMJ Jul 2020.  Conclusions: Childhood undernutrition is associated with long term impairment in cognition. Contrary to current understanding, supplementary feeding for 23 weeks could improve executive function, brain health, and nutritional status in vulnerable young children. (4)
This study is out of Tufts University School of Medicine, considered one of the best medical research institutions in the world, and published in the prestigious British Medical Journal.  They are not sure if protein, plant polyphenols, omega 3's, and vitamins/minerals affect health and brain function.  They found it did.  Groundbreaking.
Free Radic Biol Med Aug 2020.  Results:  Although the inflammatory resolution improved by EPA and DHA could contribute to the recovery of patients infected with SARS-CoV-2, Omega-3 fatty acids supplementation cannot be recommended before randomized and controlled trials are carried out. (5)
Is this code?  Like they want to tell you what could help, but are legally unable to because big pharma has a patent on "medicine" so they tell us this way?
Am J Clin Nutr Jul 2020.  Conclusions: Fish oils improved cognitive function, especially attention and cognitive flexibility, and reduced socioemotional problems in 8-9 year old children, and the higher the dose, the greater the improvement.  (6)
Diabetes Res Clin Pract Apr 2020.  Results: NRF2 gene expression was significantly increased in Fish oil-supplemented subjects, compared with the placebo group. (7)
That's the elusive "anti-aging" gene, and now we know, Omega-3s increase health, and health increases graceful aging.
Nutr Metab Cardiovasc Dis Apr 2020.  Conclusion: Regular supplementation with fish oil improved biomarkers of cardiovascular and cerebrovascular function. (8)
PLoS One Feb 2020. Conclusion: Omega-3 fatty acids could help ameliorate proteinuria among type 2 Diabetes.  (9). Protein in the urine means kidney damage, so fish oils may reverse the damage?
BJOG Jul 2020. Conclusions: Women with single pregnancies and low total omega-3 PUFA status early in pregnancy have an increased risk of early preterm birth.  (10)
Neurologia Dec 2019.  Conclusion: An intake of EPA fatty acid and DHA fatty acid (Fish oil) for 8 weeks is associated with less marked impulsive behaviour in children with ADHD. (11)
Nutrients Oct 2019.  Results: High-dose Omega 3 oils significantly slowed the progression of atherosclerosis.  (12).  AKA hardening of the arteries, which is a primary risk for heart attack and stroke.
J Neurol Neurosurg Psychiatry Jan 2020.  Results:  Omega-3 oils have significant antidepressant effects for major depressive disorder (MDD). (13)
J Am Heart Assoc Oct 2019. Conclusions: Marine omega-3 supplementation lowers risk for myocardial infarction, Coronary Heart Disease (CHD) death, total CHD, CardioVascular Disease (CVD) death, and total CVD. (14)
Nutr Rev Apr 2020.  Results: Omega-3 supplementation improves sensory loss and reduces the incidence of neuropathy. (15)
Diabetes Metabol Syndr Jul 2019:  Results: omega-3s have beneficial effects on lipid profile of overweight patients with Metabolic Syndrome, significantly reducing the serum levels of Triglycerides and LDL cholesterol.  (16)
Transl Psychiatry Aug 2019.  Results: Current evidence supports the finding that omega-3 Fatty Acids have beneficial effects on depression. (17)
Nutr Hosp Aug 2019.  Results: Omega-3 supplementation has a positive effect on cognitive function. Thus, could be used as a preventive or therapeutic tool for cognitive decline in aged or elder adults. (18)
Urologia Apr 2019.  Results:  Omega-3 fatty acid, DHA, increases sperm motility and heat tolerability in male infertility patients.  (19)
Endocr Metab Immune Disord Drug Targets 2019.  Results: Omega-3 intake for 16 weeks significantly reduced vasomotor symptoms (ie. Hot flashes) in post menopausal women. (20)
J Diet Suppl 2020.  Results: Vitamin D3 plus omega-3 fatty acids supplementation in colorectal cancer patients has beneficial impacts on inflammation and nutritional status including reduced muscle wasting.  (21)
J Psychiatr Res Apr 2016.  Results: The findings suggest that 6-month intervention with Omega-3s may be a valuable add-on therapy able to decrease the intensity of symptoms and improve the level of functioning in schizophrenia patients. (22). And Bipolar Disorder. (22.1)
If you would like improved mental health and mental processing, a safe and effective anti-inflammatory, a whole food that improves hormonal health, and just generally leads to better health and more graceful aging, we have the "top of the line" in our Online Farmacy!
https://gettherightdiagnosis.com/wp-content/uploads/2017/07/true-health.png
0
0
Dr. Todd Stone
https://gettherightdiagnosis.com/wp-content/uploads/2017/07/true-health.png
Dr. Todd Stone
2020-10-28 22:23:19
2021-08-04 21:55:35
Omega-3 Essential Fatty Acids