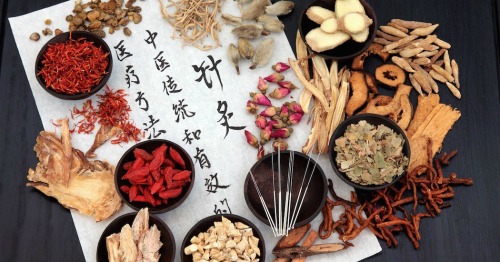 Chronic Hepatitis B is "Progressive."
That sounds like it might be a good thing, but it means that Medicine cannot change it's course as it progressively worsens.
Medical Prognosis
An estimated 1 million persons per year globally, including at least 5000 persons annually in the United States, die from chronic hepatitis B disease. The cumulative probability of survival is 84% at 5 years and 68% at 10 years. (1)   And about half die within five years once they reach chronic active hepatitis with cirrhosis. (2)
The course of Chronic Hepatitis B looks like this.  Liver damage, cirrhosis or liver scarring, liver cancer, and finally liver failure and death.  (3)  In 2015, hepatitis B resulted in 887 000 deaths, mostly from complications (including cirrhosis and hepatocellular carcinoma). (4)
Over 20,000 medical charts were analyzed of patients with Chronic Hepatitis B.  When patients were divided into those who use Traditional Chinese Medicine, and those who did not, something remarkable appeared.  In the 10 years following diagnosis, the patients taking plant medicines had a 56% lower rate of death, and a 50% lower rate of liver cancer. (4a) (4b) .  All were treated using modern medical protocol.
Most people diagnosed with chronic hepatitis B infection need treatment for the rest of their lives. Treatment helps reduce the risk of liver disease and prevents you from passing the infection to others. Treatment for chronic hepatitis B is Antiviral drugs such as Tenofovir. (5)
The antiviral pharmaceuticals that have been developed are generally less effective than one would like. Viruses can replicate rapidly giving rise to mutations that make them resistant to drugs.  (6)
Traditional Chinese Medicine (TCM) uses Plant Medicines.  Chinese Doctors use Traditional Plant Medicines alongside Modern Pharmaceutical Medicine.
They use whatever works.  Often mixing Modern and Traditional approaches.
Jiedu Yanggan Gao is  a blend of plants in a Traditional Chinese Medicine for liver disease .  Twenty eight years ago Chinese doctors tested their Traditional Medicine by Modern Medical scientific standards, a double blind, randomized clinical trial.  (7)
Ninety six patients with chronic hepatitis B were divided into two groups.  The observation group (OG) received Jiedu Yanggan Gao.  The control group (CG) received barley and wheat germ with a "charred fermented mixture of several medical herbs."
My guess as to why they made this comparison rather than comparing to a placebo, is that they were comparing strong medicine to weak medicine.  Spinach is medicine to our bodies for it's nutrients and antioxidants, but it is weak medicine when it comes to healing disease.
I already shared the results of treatment (aka Prognosis) with Modern Medicine.  Does Traditional Medicine offer a better Prognosis?
They took their medicine daily for 5 months.  Afterward, the doctors concluded that "the total effective rate was 74.5% in the strong medicine group and 24.4% in the weak medicine group."  They used labs that detect liver damage and inflammatory markers for the Hepatitis Virus to determine effectiveness.
The Doctors reported  there was  " a 15% cure rate in the strong medicine group," those receiving Jiedu Yanggan Gao, and zero in the Control Group (CG), those receiving weak medicine.
Science suggests that Jiedu Yanggan Gao offers healing 74.5% of the time, and cures 15% of the patients.
That was at 5 months.  I wonder how many would resolve if you kept taking this Traditional Medicine that was able to achieve a healing trend in 3 out of 4 patients with Chronic Hepatitis B in 5 months?
Personally, I prefer using the rich tradition of plant medicines and the 3000 years of  natural medicine history instead of scientific "proof."  Science manipulation is possible.  History and Tradition are VALUE passed from family to family for 3000 years; "give your daughter dandelion if her cramps are that bad."  No conflicts of interest.  You could grow it yourself if you wanted, or you could save the time and buy from the local herbal medicine doctor.
It wasn't very profitable, though.  It was more about people taking care of other people.  You wanted to give the medicine maker a few bucks for the time it saved you to make it yourself, and the results you trusted it contained.
But nobody could get RICH, because if you charged too much, people would make their own darn medicine.
Pharmaceuticals have replaced Mother Nature as our primary medicine, and warned us to NOT TRUST Her Medicine.  The top selling Pharmaceutical in America makes 12 Billion every year!  One example is Big Pharma recommends doctors  prescribe Humira  to manage Autoimmune Diseases!
True Health resolved the diseases a Billion Dollar Drug "manages," with Plant Medicines.  (8)
Corporate profit is a conflict of interest.
The most profitable drug in America is Humira.  It costs $50,000 per month for the privilege of receiving it's management of MS, Psoriasis, and Ulcerative Colitis.  And it's immune suppression effects could kill you.
Plant medicines achieved complete resolution of Ulcerative Colitis, for less than $40 per month.  Ulcerative Colitis an "incurable disease" that Humira is prescribed for, to slow it's progression.  Plant Medicines reversed it's progression, back to healthy young man.  Lab verified. (9)
The Traditional Chinese Medicine, Jiedu Yanggan Gao, contains these ten plants.
Wormwood, Astragalus, Dandelion, Plantain, Chinese Sage, Blessed Thistle, Chrysanthemum, Sarsaparilla, White Peony, and Snake Needle Grass.
Traditional Native American Medicine used the same Plants.
The Natives didn't get much say in how America "takes care" of their people, though, when Profit came to stay.
If you are one of the unlucky 20% that become chronic and you are progressing toward liver failure, medicine offers slowing the progression.  Gilead pharmaceuticals proudly announced that their antiviral medicines made them 27.7 Billion dollars in 2016.  (10)
Tenofovir, their number one seller, costs over $3000 per month to slow the progression of Chronic Hepatitis B.
In contrast, Healing Traditions offers a Traditional Plant Medicine, Jiedu Yanggan Gao, for less than 40 bucks a month.
True Health offers Jiedu Yanggan Gao in our Online Store, so you can try it for yourself!
Purchase Healing for HepB in our Online Farmacy!!
According to Medical Science, you have a 15% chance of complete resolution, and a really good chance (74.5%) that you will begin to feel better, instead of worsening.
https://gettherightdiagnosis.com/wp-content/uploads/2018/03/TCM-1.jpg
262
500
Dr. Todd Stone
https://gettherightdiagnosis.com/wp-content/uploads/2017/07/true-health.png
Dr. Todd Stone
2018-03-04 02:30:00
2021-08-20 21:43:28
Hepatitis B Cured by Mother Nature