Lemon Balm: Scientific Evidence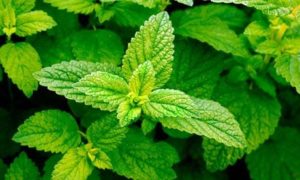 Randomized Clinical Trials (RCTs) are considered the highest form of scientific evidence.  A group of people with the same condition are divided into two groups, and randomly assigned to receive the medicine or a placebo.  Neither the patient nor the doctors know which group they are in until the results are assessed.
The following are RCTs in the National Library of Medicine listed when you search "Melissa Officinalis double blind."
BMC Complement Med Ther. July 2020.  Results: Our study showed that Lemon Balm and Lavender effect similar to fluoxetine (Prozac) in mild to moderate depression. (1)
J Complement Integr Med. Jan 2019.  Results: Safe and significant effects in terms of decreasing the serum level of triglyceride (TG), and blood pressure in Diabetic patients.  (2)
Integr Med Res Dec 2018.  The primary outcomes were insomnia, depression and anxiety. Results: All primary outcomes of herbal treatment were significantly improved compared with placebo after four weeks' treatment. (3)
Phytother Res Mar 2019.  Results: It seems that M. officinalis is safe and effective in improvement of lipid profile, glycemic control, and reduction of inflammation. (4)
Asia Pac J Clin Nutr. 2018. Conclusion: Oral Lemon Balm supplementation improves the lipid profile, inflammation, and oxidative stress in patients with Chronic Stable Angina over 8 weeks. (5)
Clin Nutr ESPEN Aug 2018. Conclusions: The results showed that 8-week supplementation with Lemon Balm can decrease depression, anxiety, stress, and sleep disorder in patients with Chronic Stable Angina. (6)
Iran J Pharm Res. Winter 2018.  Results: The increase in desire, arousal, lubrication, orgasm, satisfaction, and Female Sexual Function Index total score in the M. officinalis group was significantly more than that of the placebo group. The willingness to continue treatment was significantly higher in the M. officinalis as compared to the placebo group.  M. officinalis may be a safe and effective herbal medicine for the improvement of Hypoactive Sexual Desire Disorder in women. (7)
Phytomedicine Jan 2018.  Conclusion: The results show that Lemon Balm, Passion Flower, Valerian and Butterbur significantly attenuated the subjective emotional stress response during an acute stress situation, without affecting biological stress responses. (8)
Arch Gerontol Geriatr Ap 2018. Conclusion: The Frankincense and Lemon Balm tablet in older adults can be beneficial on improvement of memory. (9)
Iran J Pharm Res. 2018.  Results: The present study demonstrated that Melissa officinalis decreases the severity of the systemic signs associated with menstruation. (10)
Iran J Pharm Res 2017.  Results: M. officinalis may decrease dysmenorrhea, which may be related to antispasmodic effects of this herb. (11)
Complement Ther Med Jun 2016. Conclusions: Our findings demonstrated that M. officinalis supplementation as a rich source of antioxidants and bioactive compounds can be effective in remission of LDL cholesterol and AST (Liver enzymes) levels in patients with borderline hyperlipidemia. (12)
Nurs Midwifery Stud. Jun 2015. Conclusions: M. officinalis capsules were effective in reduction of the PMS symptoms. (13)
J Ethnopharmacol. Ap 2015. Results: M. officinalis leaves reduced frequency of heart palpitation episodes and significantly reduced the number of anxious patients in comparison to the placebo. (14)
Dig Dis Sci. Aug 2006. The results showed that the severity and frequency of IBS abdominal pain/discomfort were significantly lower in the Lemon Balm group than the placebo group at the end of the treatment. (15)
Phytother Res. Feb 2006. Conclusions: These results suggest that a combination of Melissa officinalis and Valeriana officinalis possesses anxiolytic properties that deserve further investigation. (16)
Phytother Res Apr 2005. Conclusion: The present study shows that colic in breastfed infant improves within 1 week of treatment with an extract based on Chamomile, Fennel and Melissa officinalis. (17)
Eur J Med Res. Sep 2004. Results: The changes (in brain waves) as observed after the application of this herbal composition (Lemon Balm, Oats, Hops, Lavender) are therefore in line with the idea of having induced a state of relaxation and regeneration. T his interpretation suggests that one could expect from the ingestion of this medicine to better cope with psychological and emotional stress. (18)
Psychosom Med Aug 2004. Results: The results showed that the 600-mg dose of Melissa ameliorated the negative mood effects of the DISS (Stress Simulation), with significantly increased self-ratings of calmness and reduced self-ratings of alertness. In addition, a significant increase in the speed of mathematical processing, with no reduction in accuracy, was observed after ingestion of the 300-mg dose. (19)
Neuropsychopharmacology Oct 2003.  Results: These results suggest that doses of Melissa officinalis can improve cognitive performance and mood and may therefore be a valuable adjunct in the treatment of Alzheimer's disease. (20)
Phytomedicine 1999.  Results:  Lemon Balm is effective for the treatment of herpes simplex labialis. (21)
Phytomedicine 1994.  Results: The studies provided the proof that Lemon Balm gave protection against herpes simplex infections. The initiation of the treatment in the very early stages of the infection revealed itself as most effective. (22)
True Health and Gaia Arise Farmacy feature Lemon Balm in True Mood Lift, True Calm, Calm Feminine Vitality, and True Viral Defense.
https://gettherightdiagnosis.com/wp-content/uploads/2017/07/true-health.png
0
0
Dr. Todd Stone
https://gettherightdiagnosis.com/wp-content/uploads/2017/07/true-health.png
Dr. Todd Stone
2020-08-10 18:02:22
2021-08-04 22:57:09
Lemon Balm - Melissa Officinalis