Scientific Evidence for Ginseng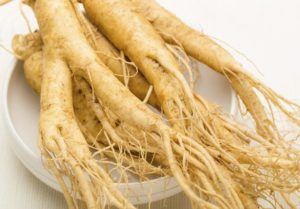 Randomized Clinical Trials (RCTs) are considered the highest form of scientific evidence.  A group of people with the same condition are divided into two groups, and randomly assigned to receive the medicine or a placebo.  Neither the patient nor the doctors know which group they are in until the results are assessed.
The following are RCTs in the National Library of Medicine listed when you search "Ginseng double blind."
Evidence Based Complement Alternat Med Jul 2020. Conclusion: The results of this trial suggest that Ginseng might be an effective and safe option for mild hepatic dysfunction (elevated liver enzymes). (1)
Arch Gerontol Geriatr May 2020. Conclusion: Twenty-four week administration of Ginseng in diabetes patients resulted in a significant improvement in muscle wasting (aka sarcopenia), especially in postmenopausal women. (2)
Food Nutr Res Ap 2020. Results: In male subjects, after 12 weeks of Ginseng supplementation, the GGT (Liver Function) and hs-CRP (Inflammation) levels decreased significantly more than those in the placebo group, and significantly decreased the fatigue score compared with the placebo group. (3)
J Strength Cond Res Ap 2020.  Results: These findings suggest that Panax ginseng increases muscle excitation and attenuates perceived effort during an eccentric-based exercise as well as accelerates the recovery of muscle force in well-trained athletes. (4)
Transl Clin Pharmacol Sep 2019.  Results: These results suggest that Panax ginseng has a cognition-enhancing effect. (5)
J Diabetes Res Jan 2020.  Conclusion: Twenty-four week administration of Ginseng in Type 2 Diabetes patients resulted in a significant improvement in neuropathy, especially in those with a longer diabetes duration. (6)
Complement Ther Med Jan 2020.  Results: Sub-group analysis indicated that patients with initial fatigue VAS below 80 mm and older than 50 years had significantly greater reductions in the fatigue VAS if they used Ginseng rather than placebo. (7)
Nutr Neurosci Nov 2019. Results: Working memory task performance was significantly improved following active supplement consumption compared to placebo in terms of accuracy and response time. Improved performance was associated with a reduction of PreFrontal Cortex activation, related to effortful mental demand, reflecting increased neural efficiency concomitant with improved cognitive performance. (8)
J Ginseng Res Oct 2019. Conclusion: Our study revealed that Ginseng has a potent anti-fatigue effect without significant adverse effects in people with deficiency syndrome. (9)
J Ginseng Res Oct 2019.  Conclusion: Ginseng supplementation effectively eliminates senescent (dormant) cells in exercising human skeletal muscle and improves high-intensity endurance performance. (10)
Complement Ther Med Oct 2019. Conclusions: The addition of Ginseng capsules to standard secondary preventive agents provides additional benefits after the initial onset of ischemic stroke, reducing recurrent stroke without increasing severe adverse events. (11)
Complement Ther Med Aug 2019.  Conclusion: Ginseng has significant effects in improving sexual function and quality of life and mitigating menopausal symptoms. (12)
J Ginseng Res. July 2019.  Conclusion: Korean Red Ginseng might help to stabilize the sympathetic nervous system and improve cognition in individuals with high stress. (13)
Psychiatry Res. Jun 2019. Conclusions: Ginseng appears to counteract the sexual dysfunction resulting from methadone use in both female and male patients with Opioid Addiction and undergoing Methadone Treatment. (14)
Zhonghua Zhong Liu Za Zhi Ap 2018. Results: In patients undergoing chemotherapy for lung cancer, the addition of ginseng significantly increased survival time, decreased the side effects of chemotherapy, and significantly increased patient functionality, ie. ability to function and care for themselves.  (15)
J Ginseng Res. Ap 2018. Conclusion: Ginseng supplementation increased the improvement of aerobic capacity by exercise training. (16)
Eur J Nutr Ap 2019. Results: Compared to placebo, Ginseng significantly reduced HbA1c (overall blood sugar regulation), fasting blood glucose, systolic blood pressure and produced a mean percent end-difference of – 12.3 ± 3.9% in LDL-Cholesterol and – 13.9 ± 5.8% in LDL-C/HDL. The safety profiles were unaffected. (17)
Curr Vascular Pharmacol. 2017. Conclusion: This systematic review provides positive evidence for the efficacy of Ginseng on reducing blood pressure in patients with pre-hypertension and hypertension in acute and long-term. (18)
J Ginseng Res. Jul 2016.  Conclusion: Ginseng extract significantly improved eye wrinkle roughness, skin elasticity, and moisture content. (19)
J Ethnopharmacol Jun 2016.  Results: Ginseng improves functionality in Heart Failure patients. (20)
Ginseng made a bad situation better.
Complement Ther Med. Feb 2016. Results: Significant improvement in mitochondrial function (energy production) and an increase in total testosterone and IGF-1 levels were observed in the Ginseng group when compared with the placebo group. Diastolic blood pressure and serum cortisol significantly decreased in the Ginseng group. (21)
J Ethnopharmacol. Ap 2015. Conclusions: Diabetic Retinopathy is a severe microvascular complication of diabetes and a major cause of adult blindness worldwide. Our clinical trial data demonstrated the therapeutic value and safety of a Ginseng-containing Chinese herbal medicine in patients with diabetic retinopathy. (22)
J Ginseng Res. Jan 2015. Results: Almost all patients displayed dry eye symptoms and signs at baseline. After the 8-week intervention, Korean Red Ginseng supplementation significantly improved the tear film stability and total Ocular Surface Disease Index score, as compared to placebo. (23)
J Child Adolesc Psychopharmacol. Nov 2014. Conclusions: These results suggest that Ginseng extract may be an effective and safe alternative treatment for children with inattention and hyperactivity/impulsivity symptoms. (24)
J Ethnopharmacol Dec 2014. Conclusions: Peripheral vasodilation by Ginseng may alleviate Cold Hypersensitivity of  the Hands and Feet.  (25)
J Korean Med Sci Dec 2012.  Results: The study suggests that Ginseng may be effective in protecting subjects from contracting Acute Respiratory Infection, and may have the tendency to decrease the duration and scores of symptoms if you do get sick. (26)
Int J Impot Res Ap 2013.  Results: Oral administration of the Ginseng extract improved all domains of sexual function. It can be used as an alternative medicine to improve sexual life in men with sexual dysfunction. (27)
Drugs Apr 2018.  Conclusions: Encouraging evidence suggests that ginseng may be an effective herbal treatment for Erectile Dysfunction. (28)
Ginseng is one of the medicines in our Farmacy.  You can get a bottle of Ginseng, or try it in our blended medicines… True Fem Vitality, True Female Love (Proven safe and effective for Endometriosis, Fibroids, and PID), True Menopause Ease, True Energy Boost, True Thyroid Repair, True Addiction Relief, and Bupleurum Formula, a 500 year old formulation for highly sensitive people, so they can put up with this highly insensitive culture.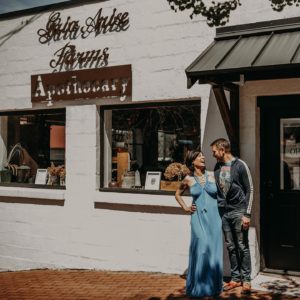 –DrStone
The bored of pharmacy claimed "apothecary" as their right by law, so we changed the name to Gaia Arise Farmacy.
https://gettherightdiagnosis.com/wp-content/uploads/2017/07/true-health.png
0
0
Dr. Todd Stone
https://gettherightdiagnosis.com/wp-content/uploads/2017/07/true-health.png
Dr. Todd Stone
2020-08-13 05:34:38
2022-07-26 16:14:19
Korean Ginseng