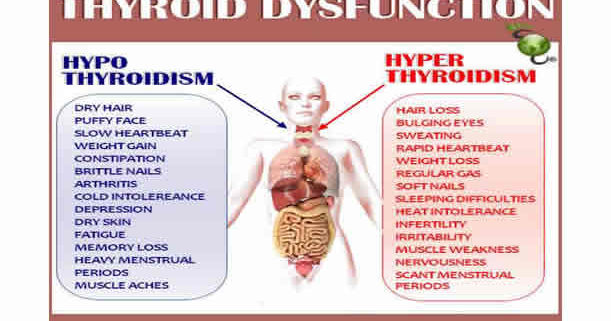 True Health Resolves Thyroid Symptoms and Thyroid Problems.
True Health has helped more people with hypothyroidism, thyroid disease, thyroid problems, and thyroid symptoms than any other condition!
Some conditions I've only helped once, like Parkinson's Disease.  But that's only because I've only seen one person with Parkinson's Disease.  Thyroid patients have flocked to our clinic, even driving 2-3 hours each direction to resolve their hypothyroidism symptoms.
Parkinson's patients are told to give up hope, and most listen.  But one man listened to his wife, and called True Health, for a much better prognosis.  (1)
People with thyroid symptoms are often told "there is nothing wrong with you," despite having 12 classic hyper- or hypothyroidism symptoms, or if they qualify for Hypothyroidism, they are given Synthroid until their TSH is normal, and then they are dismissed as "cured."
If they complain that they still feel awful, they are offered an antidepressant or treated like a malingerer!
That's medical terminology for faking your pain.
Thyroid patients become their own doctor, and google for help.  In the Asheville area, they find Asheville Thyroid Clinic.  I bought AshevilleThyroidClinic.com and created a little beacon of hope for tired women, and some men, frustrated with manly doctors who don't have a clue how to help a tired woman.
My first thyroid case was Hashimoto's Thyroiditis.  Real doctors put this woman on Synthroid, and it increased her pain so much that she tossed her prescription in the garbage.
Then she spent the next 10 years searching for relief  from her thyroid symptoms from dozens of alternative medicine doctors.
When she finally found True Health, she was unable to work, and said, "you're my last hope doc.  If this doesn't help, I'm going to give in to death."  I helped her, and I wrote up her story on our website, describing her thyroid problems as hypothyroidism.
When you're an "insurance doctor" they check to make sure you are staying in line with an annual inspection.  The insurance providers reviewed my website and saw her story. They dismissed me for treating a medical condition.  Thyroid Disease.
If you wonder why doctors won't go the extra mile, I think it's because insurance companies have doctors financial security squeezed tightly in their fist.
One of the next thyroid problems I treated was Grave's disease.  I did as my instructor said, and told her I couldn't help her.  I was taught to not accept patients with Grave's disease, because of the possibility of a heart attack, which could result in a lawsuit for my lack of following proper protocol.  
The wise woman in front of me said, "I will not go back.  Their protocol is to destroy my thyroid.  If you won't help me, I will do my best on my own."  I followed my heart and helped her to the best of my abilities, and it turned out my professor was wrong.  My best effort resolved her Grave's disease completely, and she is still fine 10 years later.
I've seen two people with Grave's disease.
Both stories are in the Grave's disease – Case studies linked above.  The second I saved from "Orbital Decompression Surgery," where a surgeon reaches up through the nostrils and removes one or more bones of the eye socket to allow the swollen eyes to settle further back into the head.
If you have one of those Autoimmune thyroid problems, you may need my help.  There are a few steps that must happen to balance the immune system, and then True Thyroid Repair will lift your energy and metabolism.
If you just have hypothyroidism and chronic low thyroid symptoms, research proves that True Thyroid Repair works.  Here are the natural ingredients, grown by a True Lady, Mother Nature.
Ginseng:  T3, T4, and rT3 were all significantly improved after just two weeks taking Ginseng. (2)
Ashwagandha: "Eight weeks of treatment with Ashwagandha improved serum TSH , T3 and T4  levels significantly compared to placebo." (3)
Wild Yam: Wild Yam significantly decreased belly fat caused by binge eating.  Some of my thyroid patients would gain three pounds if they smelled bread!  Sounds like a good match. (4)
Cayenne:  This study says that Cayenne significantly reduced the nausea and vomiting, so frequently felt, after manly doctors cut out a patient's thyroid gland.
Please call me before treating Thyroid Disease with Destruction!
Devil's Club: Native Americans have long used this herb for diabetes.  It decreases sugar cravings, and reduces blood glucose and blood cholesterol levels.  Devil's club has adaptogenic properties similar to other members of the Ginseng family.  It decreases the brain response to stress, allowing the body to cope more successfully with stress and anxiety. It also gently energizes the body without over-stimulating the nervous system.
–The Northwest School for Botanical Studies
Thyroid problems are critically dependent on improving blood sugar control and control of stress physiology.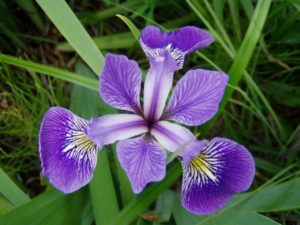 Blue Flag:  Blue flag has been used as far back as 1898 as healing care for the hurt of goiter (enlarged thyroid).  It is known as a detoxifier of the thyroid gland.  Click here to read where you are exposed to chemicals that lower thyroid function.
If your thyroid problem is complicated, give True Health a try, and Get a Metabolic Tune-Up.
If your thyroid problem is just a tired thyroid, buy a bottle of True Thyroid Repair from our online store.
P.S. If you buy two bottles, you qualify for free shipping.  Each bottle is a 30 day supply, and healing takes time.
I'm willing to bet on Momma.  (aka Mother Nature)
https://gettherightdiagnosis.com/wp-content/uploads/2017/12/thyroid-condition.jpg
344
611
Dr. Todd Stone
https://gettherightdiagnosis.com/wp-content/uploads/2017/07/true-health.png
Dr. Todd Stone
2018-03-30 03:31:47
2022-08-03 16:14:27
True Health is the Cure for Hypothyroidism and Thyroid Disease