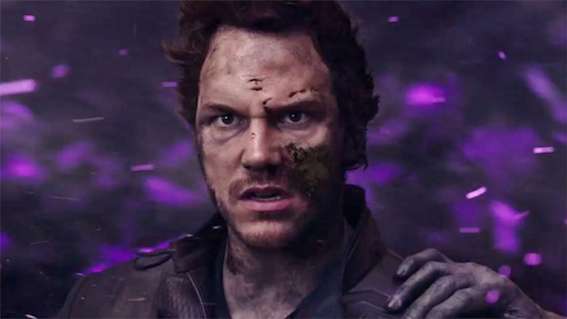 Dr. Stone had awful seasonal allergies.
I was allergic to mold, cats, and dust, but the worst was seasonal allergies.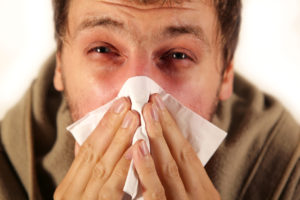 Spring time was miserable and there was no escape.  Severe allergies caused burning eyes, runny nose, and fits of sneezing.  At times I would stuff tissue up my nose so snot wouldn't drip into my mouth.  Mmmmm.
Benedryl dried it up a bit, but it made me so tired that I eventually decided that the lethargy wasn't worth it.
In the winter time, my runny mucus hardened into sinus congestion, often to the point that I couldn't breath through my nose.  I discovered Afrin nasal spray, and loved its relief.  Until I noticed the relief lasting less and less time.  When the relief got down to minutes, I finally felt the folly of my choice.
The rebound effect of steroids.  OMG, going cold turkey was torture, but I felt the hurt that Afrin caused and had no choice.
Summer was the season for infections, most commonly, strep throat.  After a spring of seasonal allergies freaking out my immune system, nature provided infection to get me back in balance.  
My Mother brought me to the medical doctors who use the medicines that weaken your immune system, and they offered relief for a price.
Antibiotics weaken your immune system. (1)
My immune system was weakened multiple times by antibiotics in the first year of my life. My second year of life brought ITP.  An autoimmune disease where your immune system attacks your platelets, leaving you with an inability to clot wounds.  A cut could kill me, and the touch of my Mother would leave huge bruises.
Medical doctors gave me steroids with a warning that I would likely be a dwarf, but it would save my life.  Neither happened…liars.  Then they cut out my spleen which stopped the autoimmune disease, but left me with a severely weak and sensitive immune system and severe allergies.
Well into high school, spring allergies would lead to summer strep throat and more antibiotics.
In college, I discovered NasalCrom.  It was the first gentleness I felt from Western medicine…it helped and didn't seem to hurt.  But it didn't resolve.  Now I was a customer for life, and I had come to believe that people "have allergies," and that's just the way it is.
Buy the Best Medicine I found for Severe allergies from Amazon!
Natural Remedies for Allergies #1: Omega 3 Essential Fatty Acids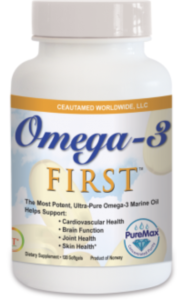 One of the first continuing education seminars I went to featured the growing health benefits of Omega-3 oils.  An essential to combat inflammation, Fish Oils.  Flax oil and walnuts provide Omega-3 oils, but not with nearly the anti-inflammatory effect.
Click on the bottle to buy the brand our Clinic prescribes!
One of my professors taught that fish oils are 20X more powerful than flax seed oil as an anti-inflammatory.  He showed us studies and science and data, so I believed him.  I started taking 8-10 fish oil capsules per day.
I noticed dramatically increased memory and learning as the side effect of taking Omega-3 oils.  After half a year of taking high dose fish oils, I recalled details of seminars and learning that I never had hoped to retain when I was in college.
The second benefit of high dose fish oils was a notable improvement in seasonal allergies.  Omega-3 essential fatty acids reduced inflammation and made Spring less miserable!  The first of my home remedies for allergies!
Natural / Home Remedies for Allergies #2: Echinacea
Further relief and resolve of seasonal allergies came quite by accident.
I offered a bulk bottle of Echinacea to a patient.  It was over 200 servings large, and over $100.  She thought the price was too high, so decided to shop for echinacea somewhere else!  The large bulk bottle was actually intended for pouring into smaller bottles, but I was just learning my way.  The smaller version is $20-30.  Very reasonable.  Ignorance provides valuable lessons!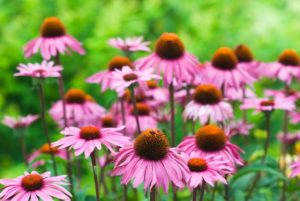 Not understanding, I took all 200+ doses myself.  If you took that bottle at normal doses, it would last over 7 months.  I probably took it in half that time, and noticed that spring was 50% less horrifying.  Then I noticed that summer wasn't as infectious.  
I appreciated the ease and relief, but I still believed that I had allergies.  With my new resource, Echinacea, (which I took because it was too expensive to sell) I needed less NasalCrom, but I hadn't figured out that finding the right plants to nurture your body is what healing is all about.  
Echinacea continues to be one of my favorite herbs for immune support, allergy relief, and lymphatic drainage (congestion).
Natural / Home Remedies for Allergies #3:  Albizia
It only took one more plant medicine to discover the truth.  You can resolve seasonal allergies, even severe allergies.
When I took a "normal" dose of Albizia, the next Spring I walked out to my car to go to work, and saw everything covered in pollen.  I took a big breath through my nose to feel the healing of Mother Nature.  Not even a slight allergy reaction.
After that spring, I had another health challenge that caused relapse of my pollen allergies, but I just took True Allergy Relief and it resolved my symptoms.  No drowsiness, no side effects, and after a couple seasons of using True Allergy Relief, I had another spring with no allergies and no medicine.
Natural / Home Remedies for Allergies #4: Ko'Oko'Olau
The scientific name is Bidens Campylotheca and it has been tested for anti-inflammatory properties.  It's hard to find as a medicine these days, but we include it in True Allergy Relief, our best of allergy medicine!
Ko'Oko'Olau is native to Hawaii and with Natural Remedy number five, makes True Allergy Relief effective for Cat Allergies!
Natural / Home Remedies for Allergies #5: Goldenrod
Goldenrod is amazing for cat allergies, and critical to resolving smoke allergies when we had a forest fire near Asheville awhile back.
It appears to me that Nature provides healing medicine for whatever stress or health challenge we might face.  I've witnessed Nature heal or resolve all these conditions and symptoms.
Allergies.  PMS.  Scleroderma.  Grave's disease. Gall Stones.  Psoriasis.  Parkinsons.  Chronic Pain.  Ulcerative Colitis.   Even Cancer, when given the opportunity.
I guess that's why Big Pharma doesn't like Mother Nature.  There's no profit in resolving allergies, or any other condition!
I believed the story, that "I have allergies" and NasalCrom or Singulair would be my assistant for the rest of my life.
Now, I will bet my security on Nature's healing and True Allergy Relief.  If you buy 2 bottles, and aren't impressed with the results of the first, return the second bottle with the seal intact, and I will refund your entire purchase.
Get True Allergy Relief in our online store!
P.S. Plant medicine is very bitter, so you won't love the taste.  But when you feel the healing, you will learn to love Mother Nature's bitterness.  FEEL what is right.
Do you have more faith in the dicks that profit from our pain, or in God and Mother Nature? With apologies for language, I was taught in high school that 'a dick' is a person willing to hurt others to get what they want.

IE. GlaxoSmithKline Pharmaceuticals marketed Paxil, an antidepressant, for use with minors, and thousands committed suicide.  When the Government investigated, GSK was fined 3 Billion Dollars for fraud and withholding safety records.
GSK marketed to minors for years, profiting 3 Billion every year on the fraudulent use of their drug.  When our Government assessed the problem, they said GSK will only have to return a tiny fraction of their profit, encouraging Profit Over People.
Dr.Stone
https://gettherightdiagnosis.com/wp-content/uploads/2018/03/peterQuillallergy-1.jpg
319
567
Dr. Todd Stone
https://gettherightdiagnosis.com/wp-content/uploads/2017/07/true-health.png
Dr. Todd Stone
2018-03-31 02:19:25
2022-07-04 16:47:12
Natural Remedies for Allergies: Cat, Smoke, Dust and Seasonal Allergies