Licorice Root: Scientific Evidence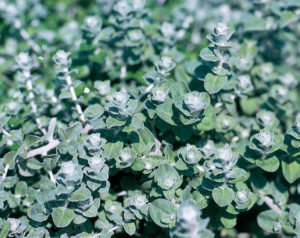 Randomized Clinical Trials (RCTs) are considered the highest form of scientific evidence.  A group of people with the same condition are divided into two groups, and randomly assigned to receive the medicine, ie Licorice Root, or a placebo.  Neither the patient nor the doctors know which group they are in until the results are assessed.
The following are RCTs in the National Library of Medicine listed when you search "Glycyrrhiza glabra Randomized Clinical Trial."
Complement Ther Med May 2020.  Results: Licorice root significantly improved the symptoms of recurrent aphthous stomatitis.  aka canker sores. (1)
Oral Health Preven Dent 2020. Conclusion: Licorice lollipops showed a promising effect in reducing caries by decreasing Streptococcus mutans bacteria counts in the saliva. (2) More Drs concluded the same. (2a)
J Ethnopharmacol Jan 2020.  Conclusion: Licorice Root significantly improved the symptoms in Parkinsons Disease patients without serious adverse events. (3)
Medicine Aug 2019.  Conclusion: The combination of fermented milk containing probiotics and Licorice root reduced H pylori density and improved histologic inflammation. (4)  Licorice improves eradication rates with Antibiotics for H. Pylori (4a)
Avicenna J Phytomed Mar 2019.  Conclusion: Short-course of herbal mixture this traditional herbal mixture, starting at the onset of signs of a viral respiratory tract infection in children with intermittent asthma, reduced cough and nights awakening. (5)
Their "herbal mixture" is similar to Gaia Arise Farmacy's True Viral Defense!
Planta Med May 2019.  Results: The herbal cream with licorice root, willow bark, and gentian root extract display anti-inflammatory properties in patients with atopic dermatitis from UV exposure. (6)
J Dent (Tehran) Sep 2017. Conclusions: This study showed that aqueous extract of Glycyrrhiza can be effective for decreasing the severity of oral mucositis in head and neck cancer patients undergoing radiotherapy. (7)
Phytother Res Sep 2017.  Results: At 3 months, women with PCOS receiving Licorice root, Cinnamon, Peony, and St. John's Wort recorded a reduction in oligomenorrhoea of 32.9% (missing periods) compared with controls.  Other significant improvements were found for body mass index; insulin and luteinizing hormone; blood pressure; quality of life; depression, anxiety and stress; and pregnancy rates.  This trial provides evidence of improved effectiveness and safety for lifestyle intervention when combined with herbal medicines in women with PCOS. (8)
J Sci Food Agric Jun 2017.  Results: The results of the present trial indicate that Licorice supplementation has effects with respect to increasing muscle mass and suppressing the body fat percentage of elderly populations, especially in the body trunk. (9)
Phytotherapy Res Dec 2016.  These results suggest that consumption of the proprietary glycyrrhizin study product during alcohol consumption may support improved liver health compared with drinking alcohol alone. (10)
J Nutr Sci Vitamin 2015.  These results suggest that LFO enhances fat oxidation in humans during light exercise.  Fat Burning!!  (11)
J Diet Suppl Jun 2015.  Results: Licorice, Papain and Apple Cider Vinegar blend is more effective than a placebo in alleviating primary symptoms of heartburn and acid reflux. (12)
Health Care Women Int Jan 2014. Results: We observed that licorice seems more effective than Hormone Replacement Therapy in improving hot flash duration in menopausal women.  (13)
J Infect Chemother Aug 2012.  Results: The administration of Licorice, Cinnamon, Apricot, and Ephedra to healthy adults with seasonal influenza was well tolerated and associated with equivalent clinical and virological efficacy to neuraminidase inhibitors, like Tamiflu. (14)
Elderberry works 400% better than Tamiflu.
Phytother Res Sep 2012.  Results: Licorice significantly lowers liver enzymes, a marker for liver damage, in 2 months.  (15)
G Ital Dermatol Venereol Dec 2010.  Results: Licorice root significantly improved symptom expression of Psoriasis, both subjectively and objectively, when used topically for 4 weeks. (16)
Gen Psychiatr Jun 2018.  Results: Peony and Licorice significantly improved the side effects of Western Medicine.  Specifically, the side effects of Antipsychotic Medicines, which causes lactation in both men and women. (17)
You may also consider Nature for treatment of mental health disorders!  Bupleurum Formula, aka Yi Gan San, which includes Peony, has RCTs showing significant improvement in Bipolar Disorder, Borderline Personality Disorder, and Schizophrenia.  (18)
Licorice Root is featured in True Viral Defense, Bupleurum Formula, True Fem Vitality, True Fem Love, our medicine proven to relieve fibroids, endometriosis, and pelvic inflammatory disease, True Mood Lift, True PANDAs Care, for kids with neurological problems, and True Heartburn Relief.
Order what you need today, to heal, from Online Farmacy!
https://gettherightdiagnosis.com/wp-content/uploads/2017/07/true-health.png
0
0
Dr. Todd Stone
https://gettherightdiagnosis.com/wp-content/uploads/2017/07/true-health.png
Dr. Todd Stone
2020-09-22 03:36:12
2021-08-04 22:17:30
Licorice - Glycyrrhiza glabra