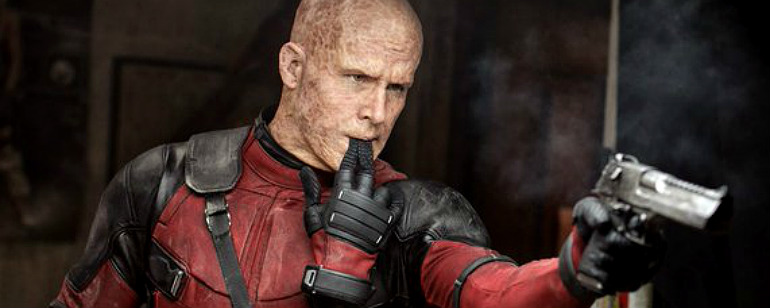 Acne can leave serious scars on your health.
True Clear Skin is the best natural acne treatment and the best poison ivy treatment I have found in 20 years of healing practice.
I see people with chronic health problems that nobody else can figure out.  Many of their stories begin with excessive antibiotic use.  The most common use is low dose antibiotics for acne. A Cleveland Clinic specialist is quoted as saying, "We need to stop oral antibiotic use for acne."
Mother Nature offers a safe and effective solution for Acne and Poison Ivy.
My eldest daughter Savannah has had the worst reactions to poison ivy.  When she was three she struggled through "systemic poison ivy" where the rash seems to move around the body. That began the creation of True Clear Skin.  When she got it that bad again, around her first year in school, I was learning my way around plant medicines and finished the formula that cleared her rash very quickly.  We've used it every time since then and it has drastically reduced her sensitivity to poison ivy.
Since then, multiple patients have mentioned that "their kid has a bad case of poison ivy," and True Clear Skin gave fast relief in every instance!  Everyone who tries it says it's the best poison ivy treatment available
I was challenged further with a bad case of Psoriasis, and True Clear Skin helped achieve skin healing "better than methotrexate," which is the standard treatment.  The medical treatment, methotrexate, caused liver damage in this patient, which forced him to look to Nature, and we found better healing and less hurt!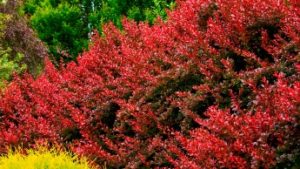 Pictured here is the Barberry plant. Barberry is the natural antibiotic in the formulation of True Clear Skin.  Barberry has 33 double blind, placebo controlled clinical trials published in the National Library of Medicine database.  It is proven effective for Metabolic Syndrome, lowering cholesterol by 30% in 4 weeks, Irritable Bowel Syndrome, Congestive Heart Failure, and eradicating H.Pylori bacteria in 2 weeks.
Mother Nature offers bacterial defense, without harming the beneficial bacteria in the gut, and healing the whole body.
When True Health opened an online store, our first True Clear Skin customer wrote to us:
"This past year, I took my son to the Doctor to see if they had some helpful advice as we were beginning to worry about his face scarring. The Dr. prescribed an antibiotic.  It took a few weeks to notice any change, and he continued to use Clearasil and Stridex pads. We were concerned about the ongoing use of antibiotics, so we did not refill the prescription.  The gain was not as significant as the risk.  Then we discovered True Clear Skin.  In 5 days, the results were amazing. He stopped using any other topical medicines. He takes a dropper in the morning and evening.   He said, "It doesn't taste great, but the results are worth it." 
Mom and Dad went on to say:
"While we were on a 5 day camping trip he had no breakouts on his face.  Typically he would have a flare-up of acne from not being able to wash his face.  Using True Clear Skin, he looked great, even under those harsh (for skin) conditions.  I was skeptical so I ordered the small bottle (1oz). That lasted us 3 weeks and I already ordered the 2 oz bottle and I hope it gets here quickly."  -Robin S. (Levi's Dad)
I gave a free sample to one of our patients for his daughter.  A few days later we received this email:
"WOW, WOW, WOW!  After only a few days of  taking Clear Skin, all the larger acne bumps on my 13 year old daughter are clearing up.  Even the hundreds of bumps on her hairline and arms are gone. We have tried everything.  Thank you, Dr. Stone!"  Literally, the best natural acne treatment!
Bilberry was found to reduce skin inflammation and itch better than Prednisone. (1)
Sarsaparilla has been found to decrease inflammation markers and lesion size in Psoriasis.  (2)
I offer that just in case you prefer hard research to 3000 years of history, and no-conflict-of interest sharing of healing value for skin problems.
Get Clear Skin!
Click on the online store link to purchase True Clear Skin, and shop around.  Every product is a best ever formula, and every product has a miracle story inside the bottle.  If you call healing a miracle.
True Sleep helped a woman find sleep again after her prescription medications caused chronic insomnia.  Three years with almost no sleep, and True Sleep had her sleeping again in less than 2 weeks.
True Allergy Relief resolved a lifetime of allergies for ME!  I don't even need the medicine this year!
Yours in Health and Healing,
https://gettherightdiagnosis.com/wp-content/uploads/2018/10/Deadpool-psoriasis.jpg
308
770
Dr. Todd Stone
https://gettherightdiagnosis.com/wp-content/uploads/2017/07/true-health.png
Dr. Todd Stone
2018-02-04 23:58:09
2022-08-06 21:24:28
The Best Natural Acne Treatment