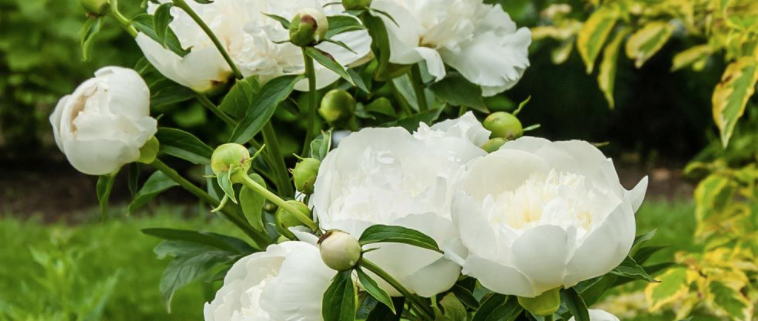 Peony: Scientific Evidence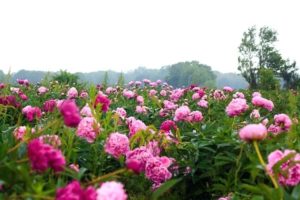 Randomized Clinical Trials (RCTs) are considered the highest form of scientific evidence.  A group of people with the same condition are divided into two groups, and randomly assigned to receive the medicine, ie Peony, or a placebo.  Neither the patient nor the doctors know which group they are in until the results are assessed.
The following are RCTs in the National Library of Medicine listed when you search "Peony double blind."
Gen Psychiatr Jun 2018.  Results: Peony and Licorice significantly improved the side effects of Western Medicine.  Specifically, the side effects of Antipsychotic Medicines, which causes lactation in both men and women. (1)
You may also consider Nature for treatment of mental health disorders!  Bupleurum Formula, aka Yi Gan San, which includes Peony, has RCTs showing significant improvement in Bipolar Disorder, Borderline Personality Disorder, and Schizophrenia.  (2)
Clin Rheumatol Mar 2019.  Results:  Peony significantly improved the symptoms of Sjögren's syndrome.  With this disorder, the body's immune system attacks its own healthy cells that produce saliva and tears, causing dry eyes and mouth.  (3)
Evid Based Complement Alternat Med Aug 2017.  Results: Peony, along with 4 other plant medicines significantly reduced the skin toxicity caused by medical cancer treatments. (4)
Euro J Dermatol Aug 2017.  Results: Peony significantly improved the symptoms of Plaque Psoriasis as well as significantly decreased the liver damage of Medical care. (5)
I have a severe Psoriasis case study, where we used Functional Diagnostics to get at the root cause, and treat the cause.  The patient said "Methotrexate never got my skin this clear." (6)
J Nat Med Jul 2015.  Results: A double-blind study reported that Peony and Licorice significantly ameliorated painful muscle cramp in cirrhosis patients without the typical severe side effects of muscle weakness and central nervous system (CNS) depression. (7)
J Ethnopharmacol Mar 2014.  Results: Peony and Angelica are the most commonly used Traditional Chinese Medicines for the treatment of menstrual cramping and pain.  (8)
J Cosmet Sci Jan 2006.  Results: Peony has potent anti-aging and anti-wrinkle effects on skin. (9)
Evid Based Complement Alternat Med Aug 2017. Conclusions: The Traditional Chinese Medicine, Cinnamon, Peony, and Mother Root, may have equal or superior effectiveness and safety for treating Rheumatoid Arthritis (RA) compared to Western RA drugs. It should be considered a viable alternative to Western medicine. (10)
There are several other studies showing Peony's value to RA as well.
Int Urol Nephrol Nov 2016. Conclusion: Our study showed that Peony treatment can reduce the urinary protein and inflammatory markers in type 2 diabetes mellitus patients with Kidney Disease.  (11)
Int Immunopharmacol Sep 2015.  Conclusions: Our study demonstrates that Peony can significantly reduce the incidence and severity of liver damage caused by Methotrexate in the treatment of active Rheumatoid Arthritis patients. (12)
Chin J Integr Med Aug 2012.  Conclusion: Peony/Licorice is effective and safe in the treatment of alopecia areata. The effective cure rate was nearly 70% by the 3rd month. (13)
Please note, this does not means it grows hair.  It stops the immune attack on hair follicles.
Zhonggua Zhong Xi Yi Jie Mar 2007.  Results:  Peony and Sulfasalazine improved the pain of Ankylosing Spondylitis significantly more than Methotrexate and Sulfasalazine.  (14)
Peony is featured in True Fem Vitality, but I'd be happy to ship and ounce or two of White Peony all by itself, if you'd like to try!  Just order the custom blend at our Online Farmacy!
https://gettherightdiagnosis.com/wp-content/uploads/2020/09/Screen-Shot-2020-09-20-at-6.55.24-PM.png
386
758
Dr. Todd Stone
https://gettherightdiagnosis.com/wp-content/uploads/2017/07/true-health.png
Dr. Todd Stone
2020-09-20 23:07:40
2021-08-04 22:21:47
White Peony - Paeonia lactiflora